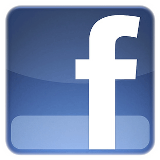 Winona Archers
Winona Archers is located in the south-east corner of Minnesota on the banks of the Mississippi River.  Our club offers many activities throughout the year to promote the sport of archery. 
Founded in 1953, the purpose of the Winona Archers is to expand and perpetuate the sport of archery in all its aspects; to establish, operate and maintain a range or ranges for the purpose of tournaments designed to create interest and development of the archer's skill; to encourage the use of bow and arrow without fringing in the rights of others;  to foster and promote improved public relations with landowner's, sportsmen and sportsmen's organizations alike.
In 2009, a new clubhouse was constructed to provide members with space and comfort for gatherings, meetings, and shoots.
A youth league was started in 2010 to promote archery safety and proper shooting techniques for the next generation.
Winona Archers continues to promote respect and responsibility for nature and the sport of archery. We strive to promote a family-friendly environment for people of all ages.
Our shooting range provides two practice bunkers with distances marked out to 60 yards. The course contains 14 spot targets, and 14 animal targets in realistic settings. Block targets have been used throughout our course since 2007.
3-D Shoots occur annually in Spring and the 4th of July. A Broadhead Shoot each Labor Day, consists of 28 realistic cardboard targets strategically placed throughout the course.
Please browse our web site to discover all the events and activities Winona Archers provides to you and your family. We hope you will come and personally experience the many opportunities Winona Archers offers.
Club Event Calendar Page
Winona Archers
P.O. BOX 351
Fountain City, WI. 54629
For more information please email winonaarchers@gmail.com