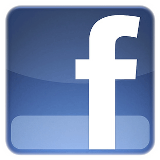 Winona Archers
Winona Archers offers a variety of competition opportunities for you and your family.
Club Event Calendar Page
Youth League
In early spring we host a youth league for anyone ages 6-17. The 2018 league runs on Mondays April through May. Dates are found on our Facebook page.
Wednesday night summer league
The 2018 Wednesday night league will begin in April, check our Facebook for start dates as well as the Newsletter, The first round will begin with the animal targets. See you there!!!!
The Winona Archers summer league runs from April to the end of July or beginning of August. It is a 12 week league with the 13 week as a social night. This league consists of two person teams that score against a different team each week. There are two divisions: Hunter and Target. This a handicap league so all skill levels have a chance at winning.
Hunter Division is a 28 target range with maximum distance of 45 yards. There is a 14 target spot half and a 14 target animal half. Four arrows from marked distances at each target. Scoring is 5-4-3-0 per arrow on spot targets and 5-3-0 on animal targets.
Target Division is the same as Hunter Division with the maximum distances out 60 yards. Long stabilizers are aloud as well as optics on your site.
WCFAL
The Winona Archers are members in the West Central Field Archery League. This is a traveling league in which you shoot at different archery clubs throughout the summer. Check out the WCFAL link for more information.
Winona Archers
P.O. BOX 351
Fountain City, WI. 54629
For more information please email winonaarchers@gmail.com l